ABOUT ISCOM UNIVERSITY
ISCOM University is one of Republic of Benin's top teaching and research universities, with an international reputation for excellence across the humanities, sciences, arts, business, and engineering.
The Institut Superieur de Communication d'Organisation et de Management (ISCOM University, Benin) is a private university in Cotonou, the largest city and economic capital of the Benin

Iscom was established in February 2005 at first, as a tutorial college for some foreign universities.[citation needed] Iscom opened as a tertiary education institution in July 2007, and was accredited to offer certificates, diplomas, undergraduate degrees and postgraduate programmes by the Ministry of Higher Education and Scientific Research (MHESR) in Republic of Benin.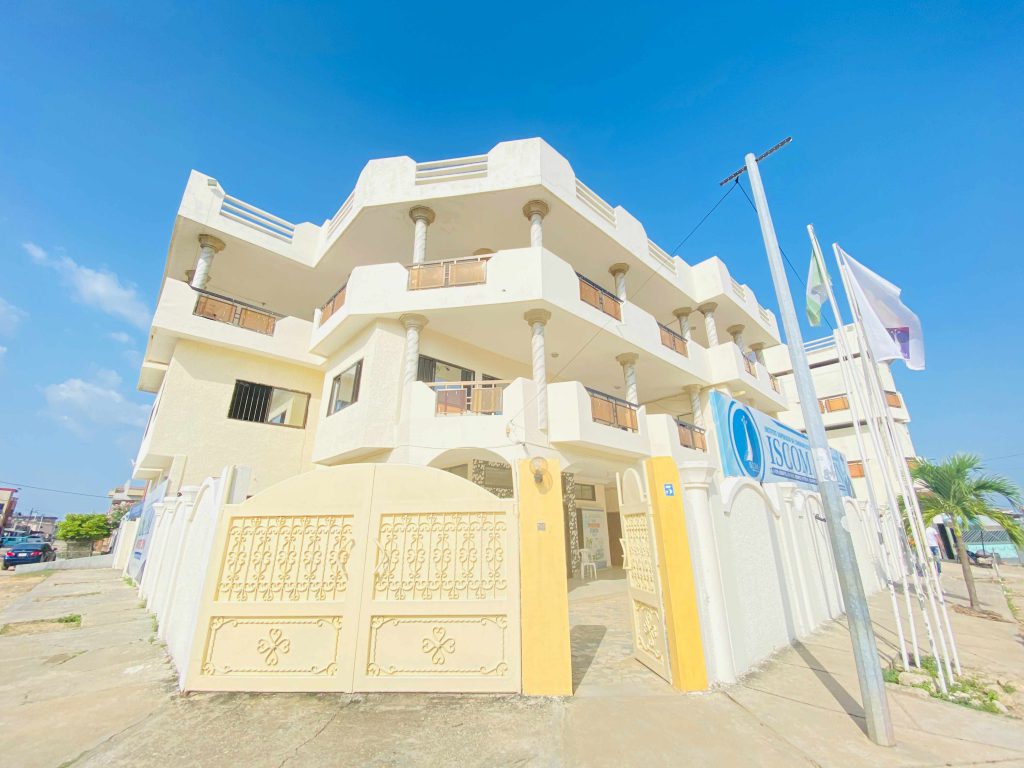 OUR CAMPUS
Uniquely located in the heart of Republic of Benin's largest and economic capital city, ISCOM University brings together thousands students and many staff in one thriving hub of discovery.
Like a small, ISCOM has a vast array of amenities on campus including a library, a social club and a café.
Our sports facilities are some of the best university facilities in the country.
It's a diverse campus, with a strong focus on equity, diversity and inclusion. Staff and students from several countries study and work here. A range of services support students from culturally diverse backgrounds, and those with a disability.
OUR FACULTIES
Each of our faculties contains a number of specialist departments. Explore our faculties, as well as our individual Schools and Institutes below.